---
CARMELINA LAMANNA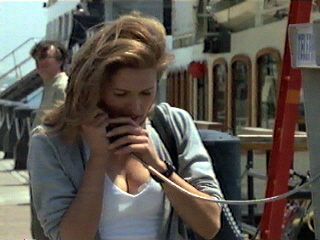 Carmelina Lamanna guest starred in the Code Name: Eternity episode "Thief" playing the part of Mira.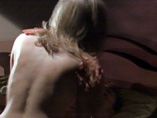 The 28-year-old Canadian naked body double who has doubled for Kate Jackson and Victoria Principalis, is also a "parts model" who makes a lucrative living off her hands, feet, legs and back. For what she mischievously calls a "hand job" -shaking Parmesan cheese on pasta, soaking her fingers in dishwashing liquid, or letting her fingers do the walking for a telephone commercial- Carmelina can make up to $1,500 for a day's work. "It helps pay for all those manicures," she chuckles. Lamanna started modeling and acting at 19; she got into hand modeling when an agent noticed she had "glamour hands" -hands with long fingers and fingernails. Today, it makes up the bulk of her income. The rest is from small television roles, lingerie modeling for department store buyers, and back and feet modeling. (She's been teased relentlessly since Seinfeld's George Costanza hit it big as a hand model in one episode.) Lamanna does take extra care with her investment. She won't pump her own gas, and can't wear jewelry for fear of tan lines. But she's nothing like the paranoid always-gloved George. Says the blue belt in tae kwon do: "I kick and punch with my hands and feet. My philosophy is, I have a life."
Ref: Carmelina Lamanna


Classic & Cult TV Shows on DVD!
---