About This Site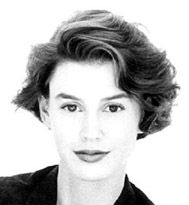 The Kathy Evison Online website is not associated with Kathy Evison or any of the programmes featured in this site. The site is available to the cybercommunity strictly as an entertaining and informational research area for Kathy Evison enthusiasts around the world. No infringement of copyright is intended. All images, text and trademarks featured within this site belong to their respective copyright holders. All other information is © 2001-2021 Darren Smith & C.J. Cookson. All rights reserved. I own the copyright to some of the material contained in this site, or have obtained permission to use it, but if you wish to use any of the material on other sites or publications please have the courtesy to ask my permission first, and credit where you obtained the material from. Thank you.

Some of the material contained in this website was purchased or obtained from private collections, although some was purchased from specialist dealers in TV/film memorabilia, including eBay. Special thanks to C.J. Cookson for providing some material for this website. Some of the photographs are already in the public domain but if anyone owns the copyright to any material contained within this site and object to it's inclusion, please send me an email with the words "Copyright" in the Subject line and I will investigate, and remove the offending piece from the site.

Although I have thoroughly checked this website, if you find any bad links or errors please send me an email and I will investigate. Also, if you have any material that you would like me to include on this website please contact me.
Executive Producer: Darren Smith
© 2001-2021

You can also help support this website when you make purchases from any of the stores below by accessing them each time from the links within this website.