---
AIRWOLF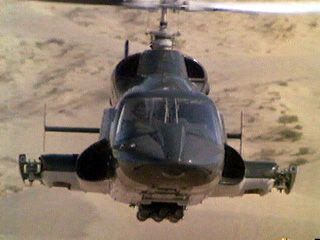 Airwolf itself was in fact a highly modified Bell 222 helicopter worth over a million dollars in 1987, and was supplied by the Hollywood firm Jetcopters Inc. At that time there were only 85 Bell 222's, so it wasn't a machine that had a profile that most people were used to.

Fake jet engines were built out of fiberglass, and the cannons and chain guns out of aluminum and steel.

In reality, Airwolf's speed and abilities are of course the result of clever editing and camera trickery, but the additions to the helicopter caused only a 20 knot speed drag on the machine.

After the series ended, all the special airframes and components were removed from Airwolf and the helicopter was repainted and became an ordinary Bell 222.

Undoubtedly, the star of the show was the Airwolf helicopter combined with the superb aerial photography and stunts.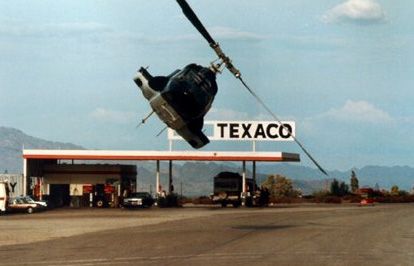 Note the tip of the rotor blades just a few feet from the ground!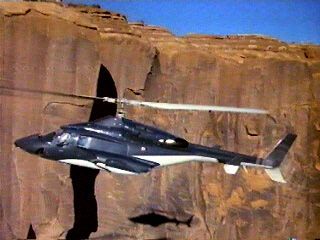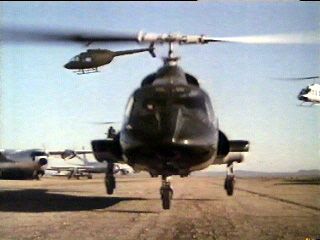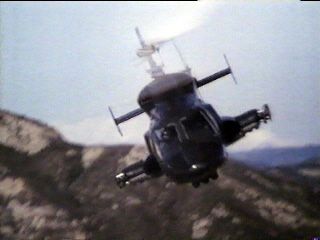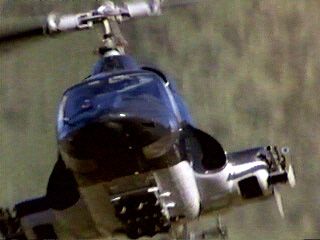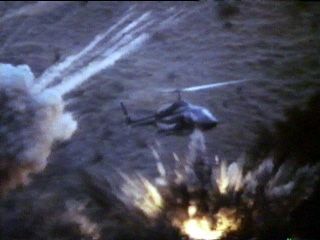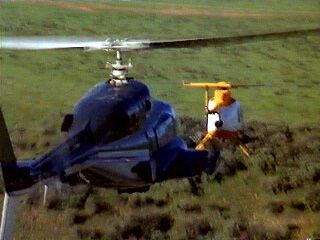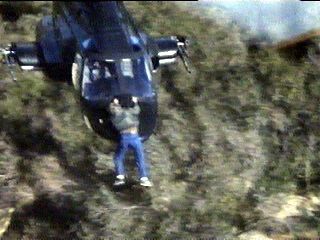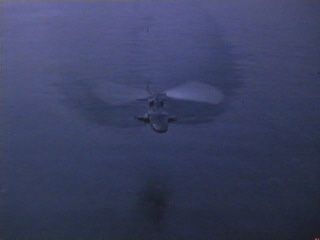 ---